As a kid Valentine's Day classroom parties were so much fun to get Valentines from all of your friends. Plus it was fun to pick out your Valentines or to make them too. Tic Tac Toe is a classic and fun game to create as Valentines for kids.
I created glitter X's and O's for my Valentine, but you can use candy as the X's and O's also. So this can be a perfect candy Valentine or as a non candy Valentine or put in paper pieces and candy. These tic tac toe Valentines are created in Cricut Design Space, but can easily be created with a few craft supplies.
This post contains affiliate links which means I may make a small comission of any sale that is made by clicking on any of the products with no cost to you. Your support is greatly appreciated.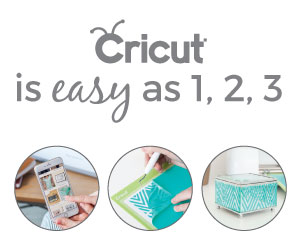 Let's Create Tic Tac Toe Valentines for Kids
Supplies
Card Stock
Glitter Card Stock
Cricut Pen
Cricut Maker
Double Sided Tape
Sandwich Bag
I'm going to divide this into two parts. Designing the Tic Tac Toe Board and how to create the Happy Valentine's Day bag topper. Don't be overwhelmed by the steps, they are all really easy and it only takes a few minutes to create. I just try to be as descriptive as possible because I remember how challenging creating in Cricut Design Space was when I first started.
Designing the Tic Tac Toe Board
How to Make the Happy Valentine's Day Bag Topper
After you have created both parts of the Valentines, cut them using your Cricut Maker
. You will need your Scoring Stylus
or Scoring Wheel
and a Black Pen
. I know it seems like a lot of steps, but it really only takes a few minutes to create.
Place your Tic Tac Toe board, X's and O's inside the sandwich bag, glue your hearts to the bag topper and add the topper to the bag. Your Valentine is all set! The kids will love getting a fun game to play as a Valentine!

Bring on the Crafts — A Craft & DIY Blog Hop
On the first Friday of each month, a group of DIY and crafty bloggers join forces. Together with hosts Marie from The Inspiration Vault and Habiba from Craftify My Love, they bring you the #BringontheCrafts blog hop. Each blogger creates a fun craft or DIY project to share that follows a monthly materials theme. February's theme is Paper! Each blogger chooses their own craft to make as long as they love it and it uses paper in the project.
Our February Co-hosts
Jenny at Cookies, Coffee and Crafts • Gail at Purple Hues and Me
Heather at Glitter on a Dime
Join in on the fun! If you'd like to participate next month, you can request to join our Bring on the Crafts Facebook Group. Next month's theme is Mod Podge!
Not a blogger, but a creative mind none the less!? Don't worry, Share your awesome creations in our Craft Cult Facebook Group. This is also a great place to ask craft & DIY related questions and find inspiration for your next project.
Now let's see all of those amazing Craft and DIY Projects!