Do you like to go to garage sales? I think it's fun to check out what others don't want anymore because you just never know what you will find. Garage sales are usually cheaper than the thrift store too. During our town wide garage sale, my mom told me about a house that had all kinds of wooden stuff (I just had to check it out). I found this cute wooden jelly holder, that just needed an update. I honestly had no idea what I was going to do with it, but loved the "bones" of it and knew it would fit the decor of my house. It became my farmhouse wooden vase holder.
This post contains affiliate links which means I may make a small comission of any sale that is made by clicking on any of the products with no cost to you. Your support is greatly appreciated.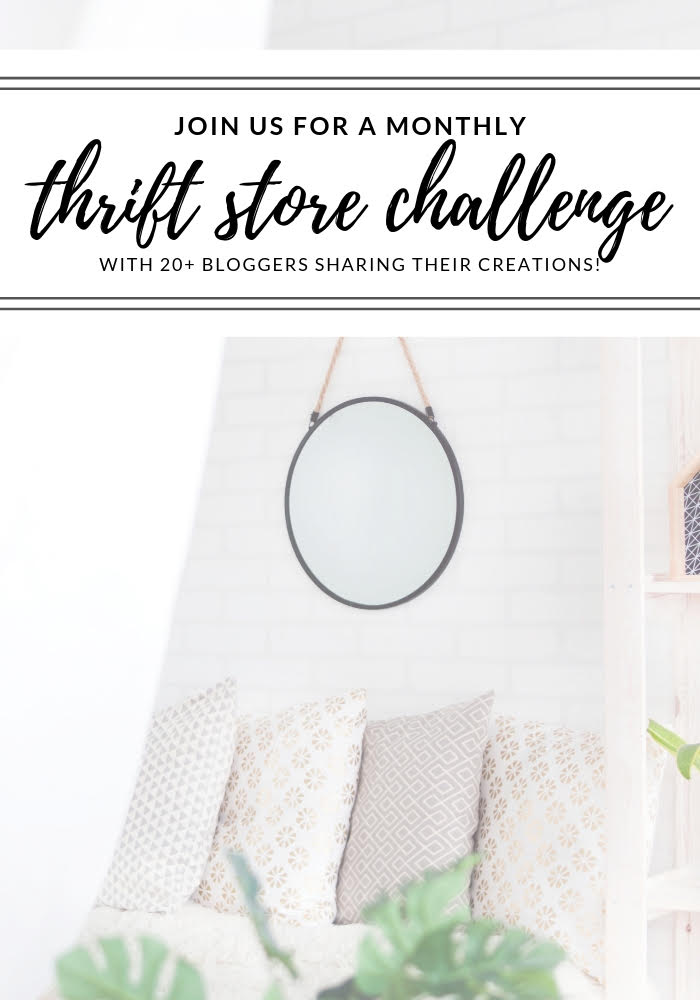 The Rules:
Upcycle an item(s) from a thrift store, resale store, or garage sale into a new piece of decor.
There's no monthly theme.
There's no budget to stick to.
Meet the Hosts
Angela | Simply Beautiful By Angela – Gail | Purple Hues and Me – Carmen | Living Letter Home – Chas | Chas' Crazy Creations – Jenny | Cookies Coffee and Crafts – Pili | My Sweet Things – Kathleen | Our Hopeful Home – Marie | DIY Adulation – Beverly | Across the Blvd – Michelle | Michelle James Designs – Molly | Just a Little Creativity
Make sure you follow our board on Pinterest for more upcycled decor inspiration!
A little wooden holder like this could become so many things and is an easy DIY. Some ideas are table decor for napkins and silverware, spice holder or it's perfect for storage. These ideas were all possibilities, but the flowers in bloom inspired me to make a flower holder.
Before Wooden Vase Holder
Let's Create a Farmhouse Style Wooden Vase Holder with Bottles
For this upcycle, I took off the wire and filled the holes from the wire. The painting on the wooden box felt smooth so I painted it with Zinsser Primer
, but after painting it the old design showed through. So I had to sand the design down and repaint it. I painted it with Sherwin Williams Mysterious Mauve. It's a really pretty purple/grey for a bit of color. Sometimes when I'm working on a project, I get so involved I forget to take pictures.
Then I added 2 glass milk bottles. I found the bottles at Hobby Lobby for 50% off so I bought both of them for under $2. My new farmhouse wooden vase holder cost me $2.75. That's a deal because flower vase holders at the store are much more than that.
I'm a huge Rae Dunn fan and I love to create SVG that are inspired by her style. The perfect decor idea for the vase holder is Fresh Flowers.
I created the SVG, cut the design in Cricut Permanent Black Vinyl
and used Transfer Paper
to add it to the vase holder. Here is the Fresh Flowers SVG.
After of the Farmhouse Style Flower Holder
Daisies are my favorite and they are all in bloom now so as long as the daisies are blooming, my bottles will be filled with them. What a perfect addition to my kitchen counter.
And now for more thrifty goodness!
Check out what my fellow upcyclers created below!